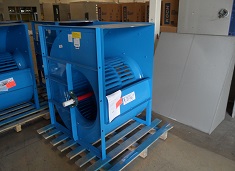 Dynamic Air Technology uses a wide variety of fans from several manufacturers to ensure the air handling unit opperates at its full potential.
A few of DAT's most commonly used fans are
- DWDI (Double Width Double Inlet)
- Belt driven plenum fans.
- Direct driven plenum fans.
- Plug fans.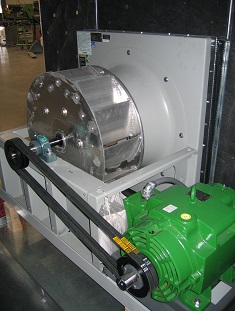 Plenum fans are capable of having monitoring systems installed to monitor CFM, RPM, static pressure, and other measurements not listed.
All fans can be coated and/or have the wheel composed a different material to satisfy customer needs. Stainless steel wheels and even painted wheels are possible.
In the case of multiple fans, a backdraft damper or blank off plate can be provided to ensure no reverse airflow.
There are also a large variety of motors that are used, but most common are the following.
- ODP
- TEFC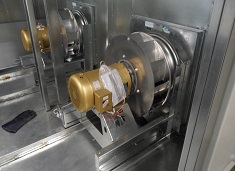 - ECM
- Explosion Proof
Dynamic Air Technology has tested many EC Motors from several manufacturers and only uses those which showed the best results in both efficiency and sound.